Meet the team at Chameleon PDE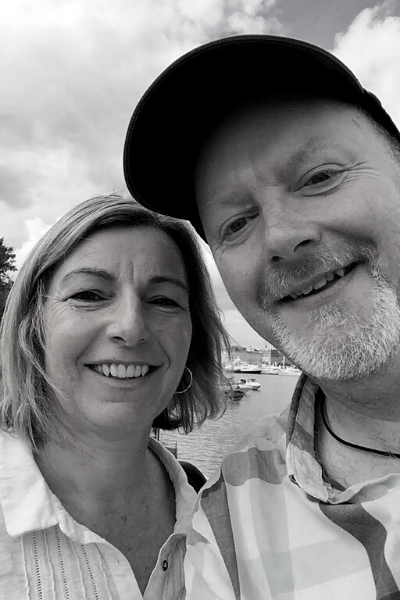 Angela Milliken-Tull MA Ed, MPH
Angela is Co-Founder of Chameleon PDE with Richard Palmer.
Angela has over 25 years' experience working in education and public health. She has experience in the secondary and university sector and is trained as a public health specialist with a focus on the health and wellbeing of children and young people. Angela has worked on a range of national teams throughout her career and led on a number of innovative projects that has improved outcomes for young people, including the European Social Fund project "Women into technology" which encourage young women to consider a career in engineering or technology by working with a technology based employer prior to university.
Following a successful career in the university sector and completing a Masters degree in Education, Angela took on the role as Healthy Schools manager and health and wellbeing (PSHE) education adviser within the public health team in Swindon Borough Council. Throughout this time Angela led on projects supporting teachers including the national Personal, Social, Health Education CPD programme. Angela has a strong research interest in improving health outcomes for young people through a social norms approach and has supported Swindon Borough council significantly reduce the number of young people smoking. (Figures have been reduced from above to below England average figures over the past 10 years). This work has been presented at regional public health events.
In 2011 Angela completed a MSc in Public Health. Since 2014 Angela has worked as an independent education and health consultant and has worked on a range of projects including a research and evaluation project for a drugs charity, service audit and evaluation for a local authority, guest lecturer at universities and presented and facilitated workshops at many conferences throughout the UK. She has also co-authored best-selling teaching resources and a parenting programme.
Richard Palmer MA Ed
Richard is Co-Founder of Chameleon PDE with Angela Milliken-Tull. 
Richard is qualified primary school teacher with over 25 years' experience in the classroom and as an education consultant in pupil wellbeing and mental health. Richard began his consultancy and training career in Wiltshire Council as coordinator of their Healthy Schools Programme. In this role, he supported and quality assured all of Wiltshire's 200+ primary, secondary and special schools to achieve National Healthy School Status. He grew his team, within the Local Authority to seven members of staff, extending the range and nature of partnerships with charities, NGOs and statutory bodies to further enhance pupil wellbeing in the county. From 2006, Richard was part of the national assessor team for the DfE funded Personal, Social, Health, Education (PSHE) CPD programme, and in 2008 re-wrote the professional standards for this programme with a colleague. Richard piloted the DfE programme for professionals other than teachers (police school liaison officers, teaching assistants, school health nurses and charity workers) and became a Regional PSHE Adviser for London.
Richard moved to Cumbria in 2010 to work as a Senior Lecturer in Initial Teacher Education where he wrote and lead a range of modules for the University of Cumbria. He won Education Lecturer of the year in 2012 for his work with Post Graduate teacher trainees. He has been the external examiner and a guest lecturer for other university and school-based ITE programmes and contributed to several academic texts published by Sage. In 2015, Richard gained his Masters degree in Education, with a focus on tackling homophobic bullying, and set up his own education consultancy. Since then, he has delivered school- based training and consultancy across the UK on a range of health and wellbeing and mental health topics, chaired conferences and facilitated many conference workshops. He has also co-authored best-selling teaching PSHE resources and a parenting programme.
Through establishing Chameleon PDE with Angela, Richard can now offer schools and educators fresh and affordable teaching materials and accredited CPD to continue to meet the health and wellbeing needs of children and young adults.