Personal Development Education
for the next generation in a changing world
High Quality Teaching Resources for Schools
Accredited Online CPD and Training
Written by experts, time-saving, affordable, flexible products
Variable buying options, no tie-ins
Home Learning Materials In Every Lesson Ages 11-16
All resources aligned to:
PSHE / Relationships, Sex and Health Education (England)
Health and wellbeing (Scotland)
Learning for life and work (Northern Ireland)
Health and wellbeing (Wales)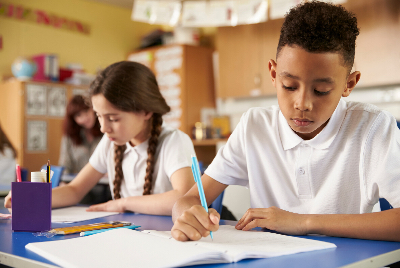 Looking for Primary Resources?
Our popular Covid-19 resource packs are still available free of charge
View our Free Primary resources.
We are currently working on transition resources Ages 10-12 and materials for children with additional needs.
Chameleon PDE offers online Subject Leader training and training for classroom teachers. This will help your school (whatever resources or programme you use) to develop an effective whole-school approach to personal development education (PSHE / Health and wellbeing), with empowered confident teachers and effective subject coordination.
To stay connected and find out more when resources and training become available, sign up for a free account to join our mailing list.
As a small, independent company our mission is to help you hone your craft and be able to create bespoke lessons. Our ethical approach means you won't find us advertising in lots of magazines or printing flyers and brochures, instead we pass those savings on to you, and let our resources speak for themselves.
We believe you won't find another scheme that offers all of the following features:
Flexibility
Continuous update policy
Empowers teachers
Editable content
Includes post-16 programme
Adaptable
Spiral & Progressive
Flexible, adaptable assessment
Whole school approach
Maps to 4 UK nations curricula
100's of hours of content to choose from
Skills & values included in every lesson plan
Home Learning lessons included
What Our Clients Say
Richard and Angela work collaboratively with commissioners and schools to ensure that the packages they develop meet need. Their knowledge and expertise ensures the final product is of the highest quality.
Integrated Services Manager (Children and Young People's Health)
Hull City Council
Thank you, your resources are brilliant. I have lead PSHE for 12 Years and I think the Chameleon resources are the best that I have seen. I would recommend them to any school that is looking to ensure their curriculum meets the statutory guidance for RSE and Health and Wellbeing.  The lessons, training and supporting guidance make it a complete package. I love the prepared, clear, uncluttered PowerPoints that can be edited to reflect our community. The lesson plans are well presented and adding the safeguarding guidance to the lesson plan is so important. It is evident that Chameleon PDE really know schools.
Secondary PSHE Subject Lead
Swindon
We have been using your materials and really like them. We have been splitting the lesson activities over the week and they are working very well. The flexibility and amount of material in each plan allows us to tailor PSHE within a tight timetable.
Primary PSHE Subject Lead
Yorkshire
Angela and Richard are true professionals and approach everything they do with care and precision. Their passion for PSHE Education always shines through. Their experience and knowledge of the subject is invaluable.
PSHE and Policy Officer
Headstart Hull
Chameleon PDE believe that when it comes to delivering high quality, meaningful, impactful Personal Development education teachers are the experts. Teachers know their students and school communities and are best placed to meet the needs of the young people they are working with on a daily basis.
To help you do this, Chameleon PDE have developed teaching resources and training modules to build your knowledge and confidence.
You will be empowered to be the expert and your students will benefit from lessons that are relevant, current and representative of the lives they are living today.
Latest Update
Free curriculum audit tool and inspection guidance
We've just added two new free resources that can be downloaded on the Secondary and Post-16 resource pages for subscribers with a free account or paid subscription. These are a curriculum audit tool and 36 Inspection questions. If you haven't got an account with us, sign up on our website, it's free!